DIYables Breadboard 830 Point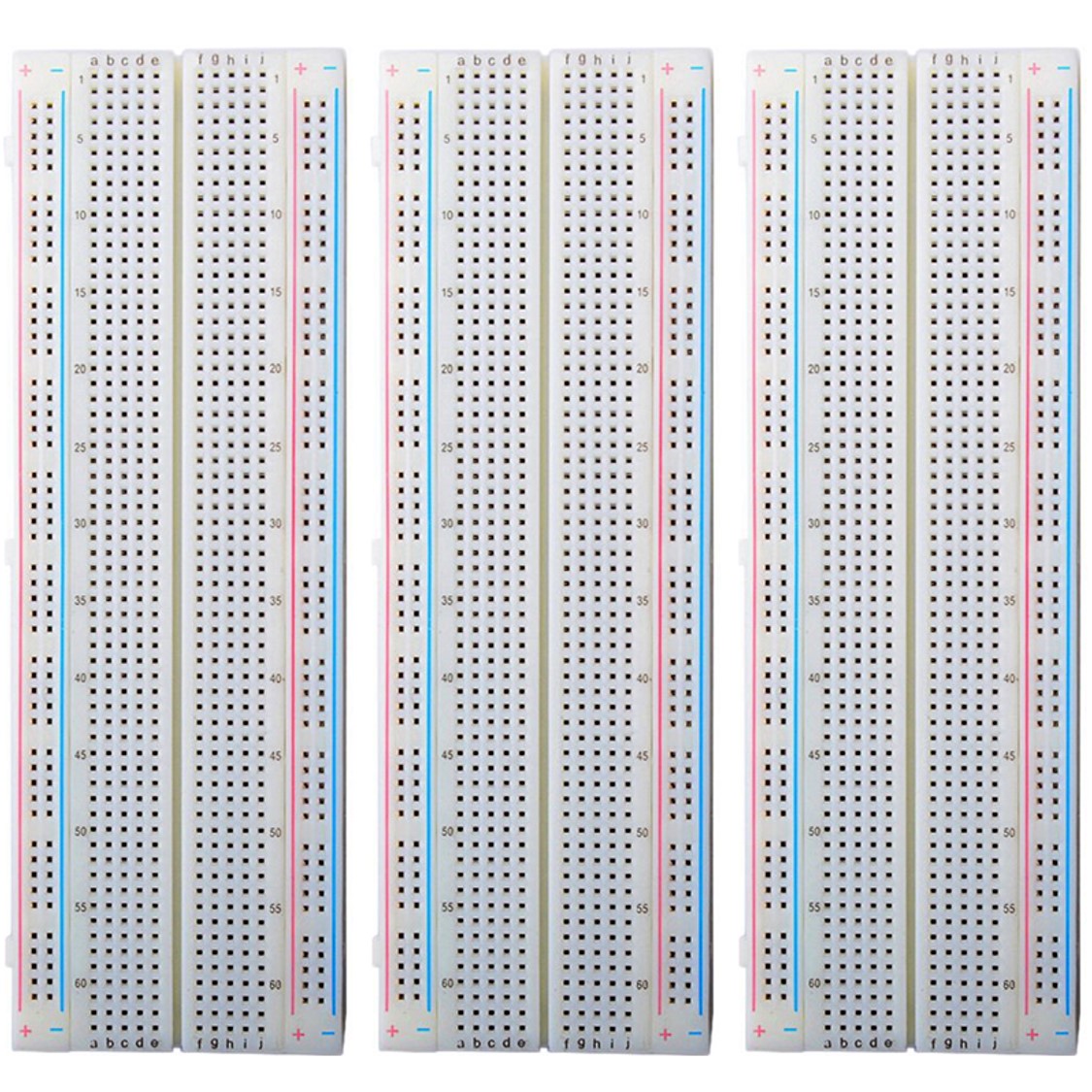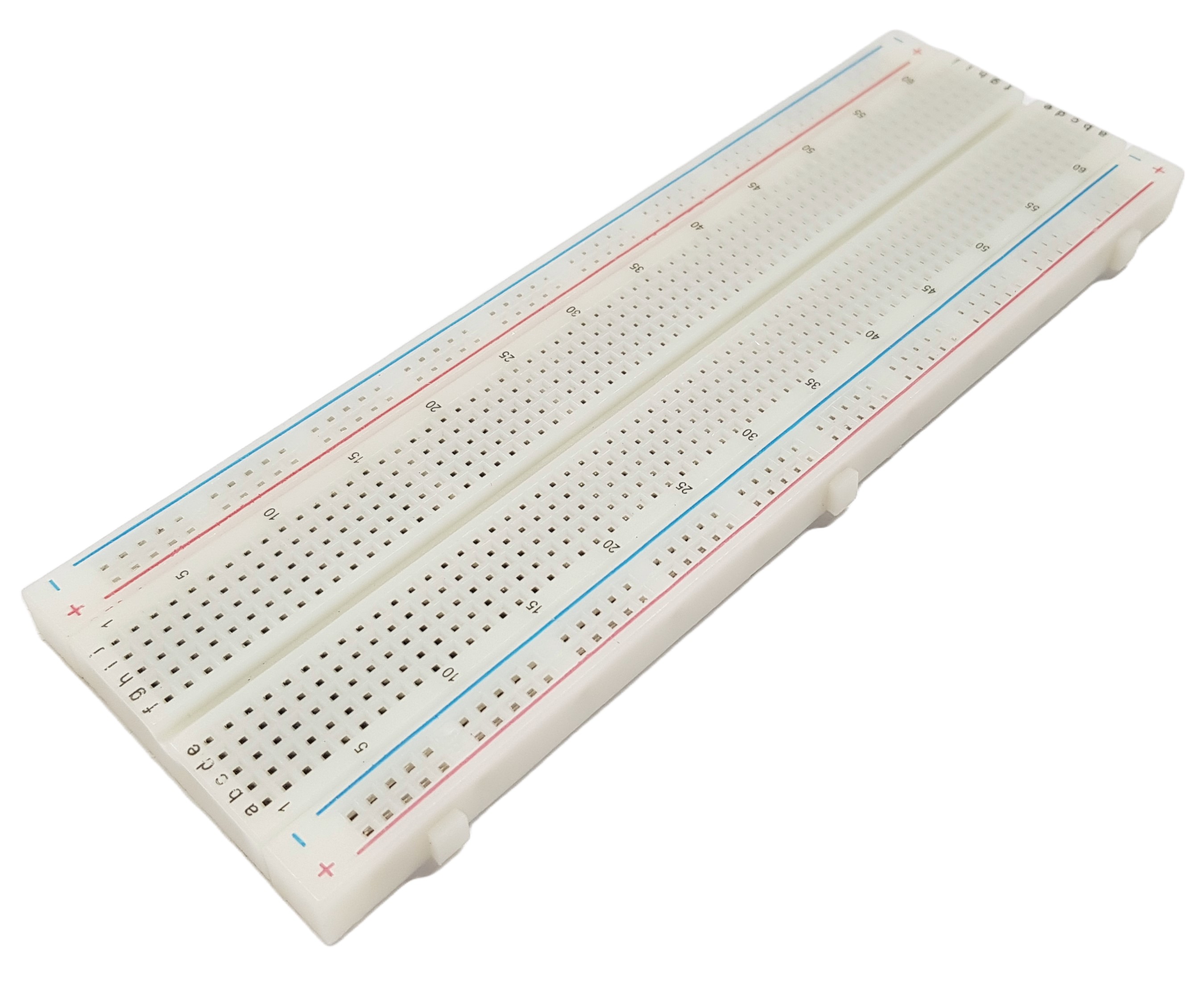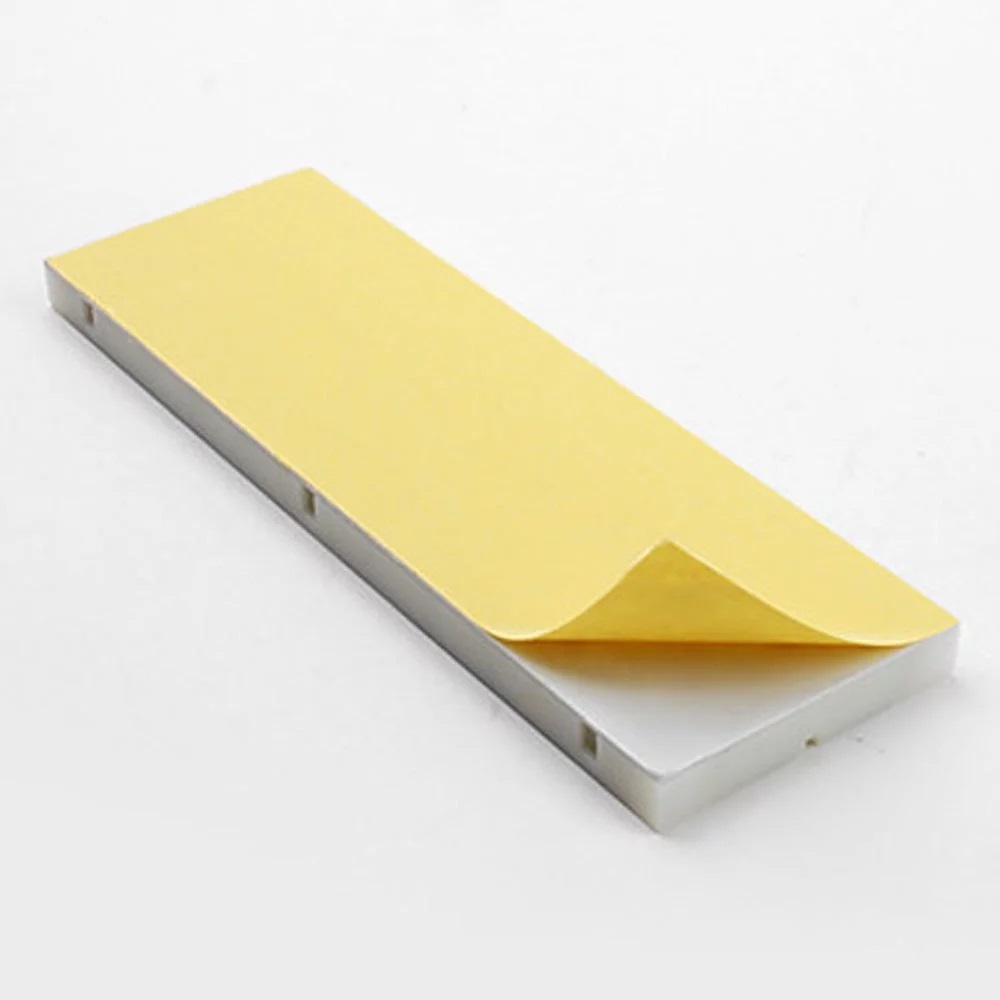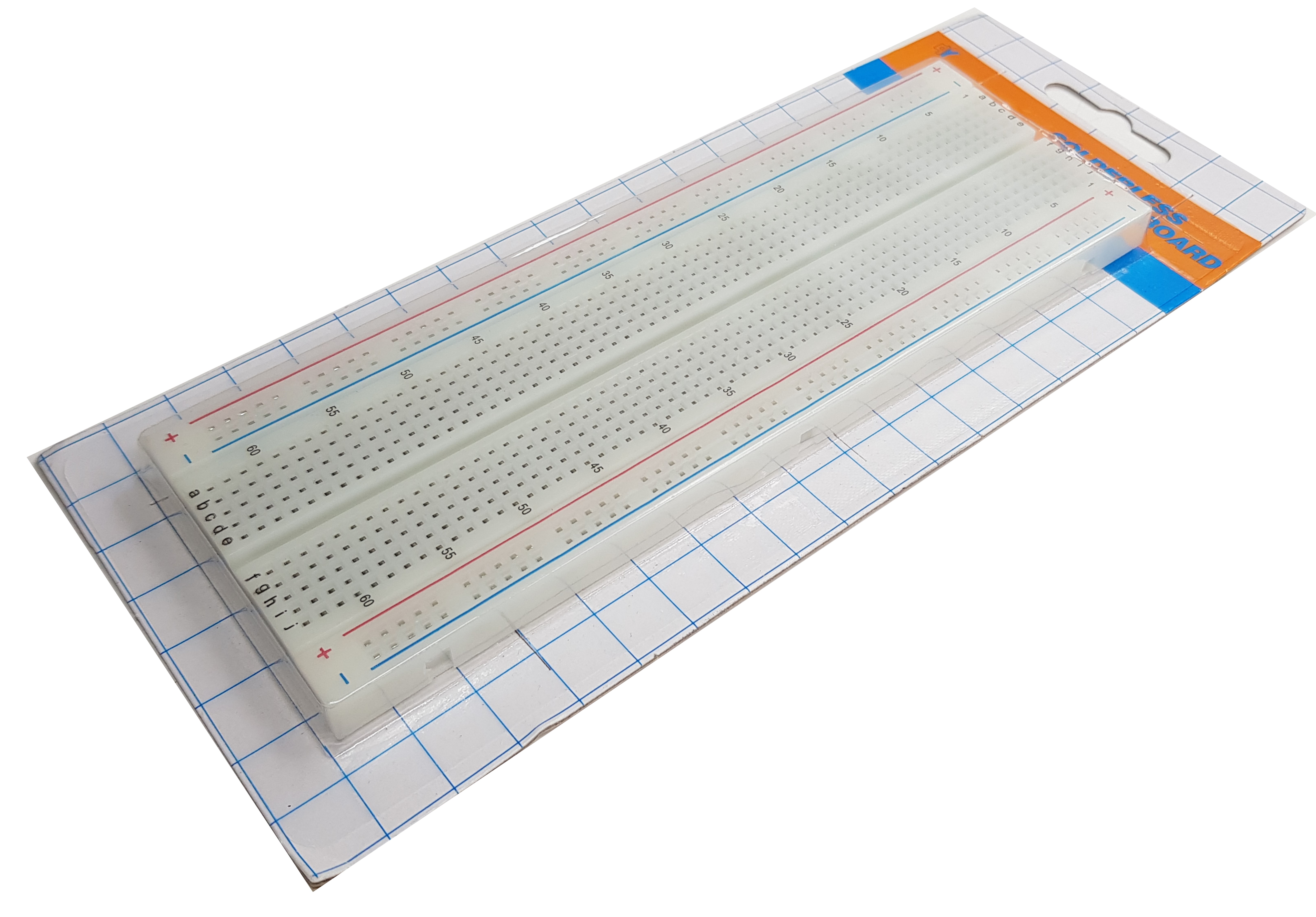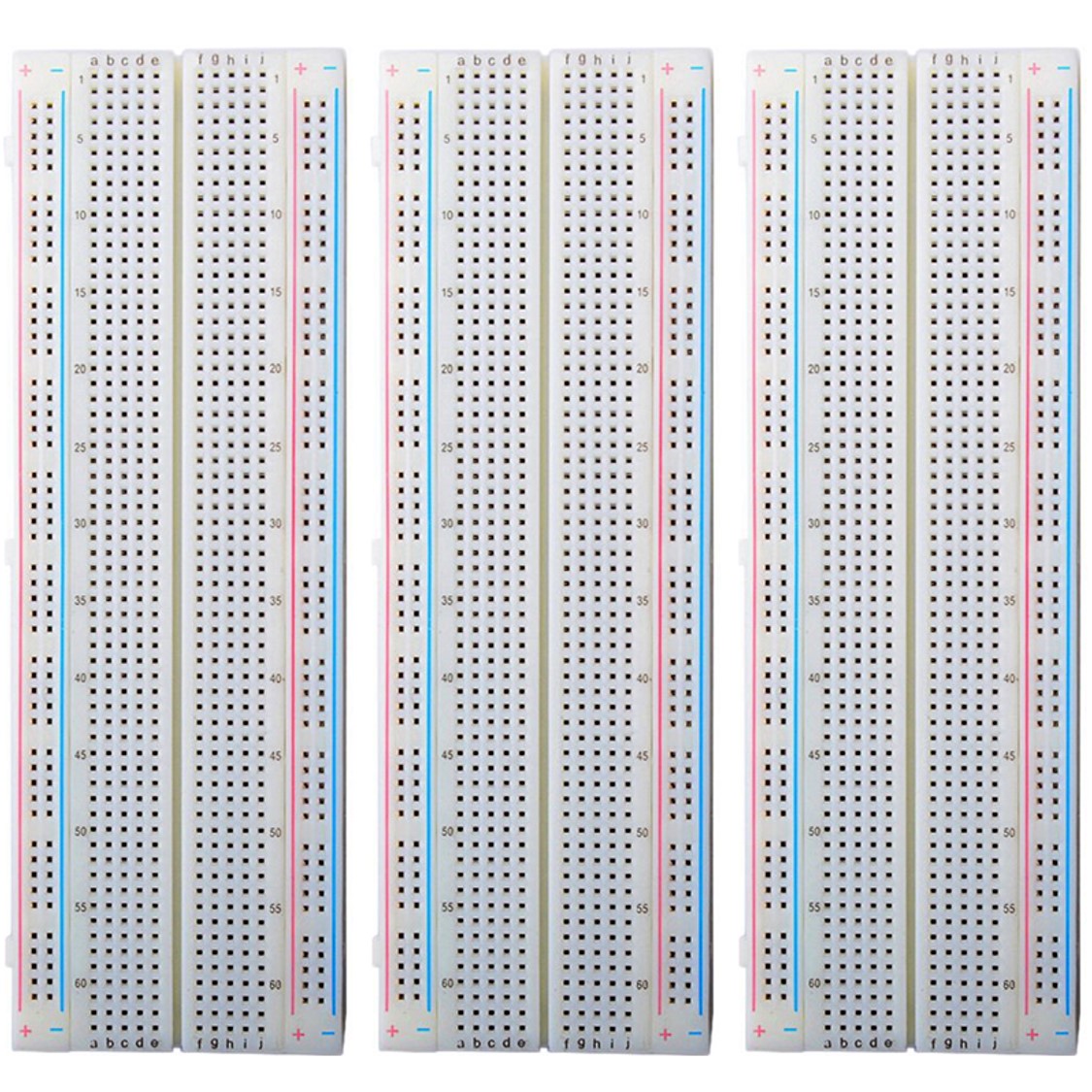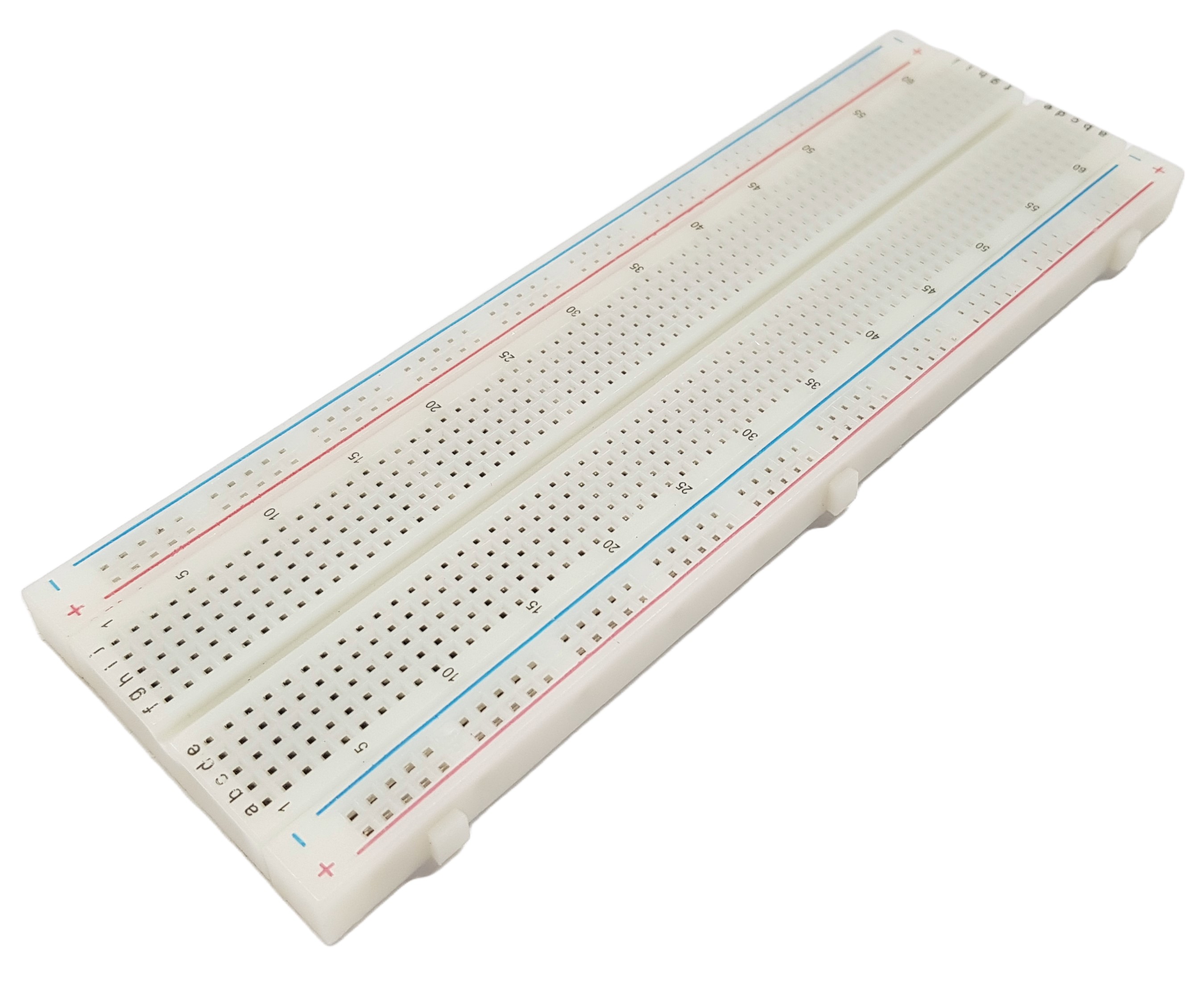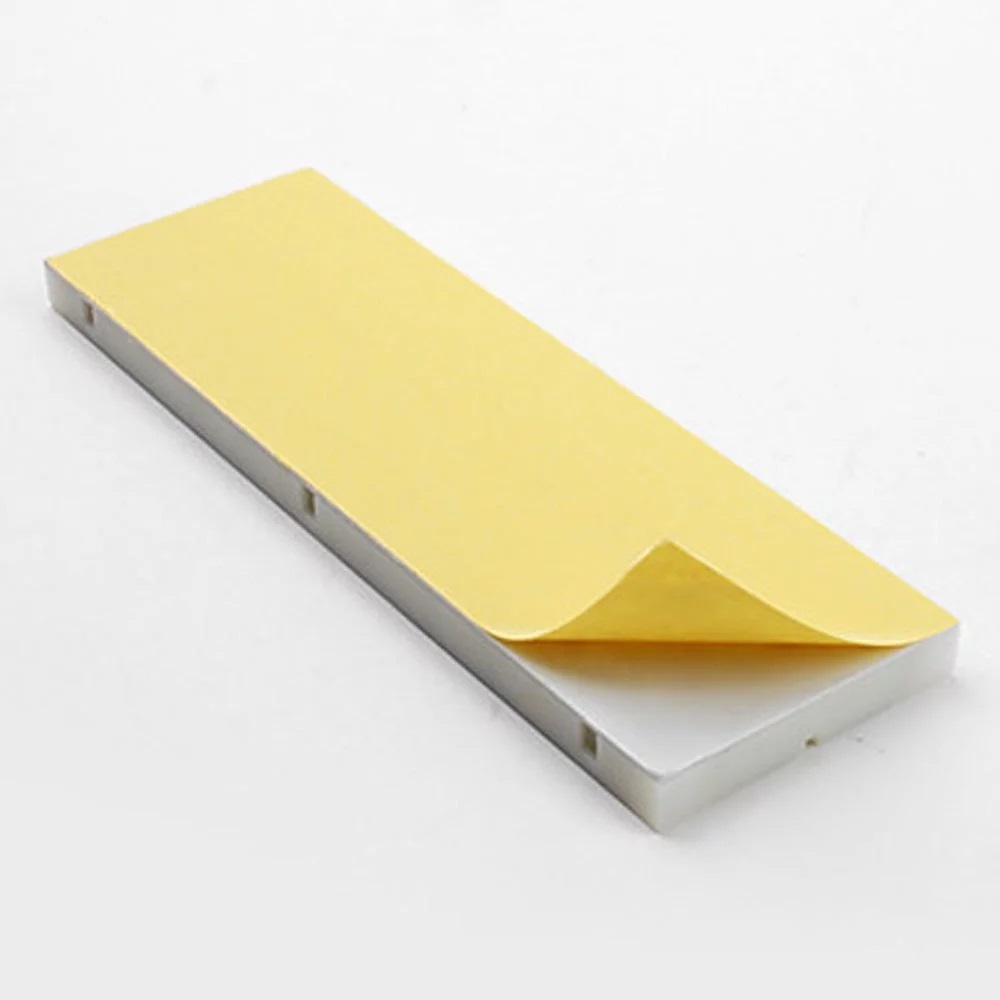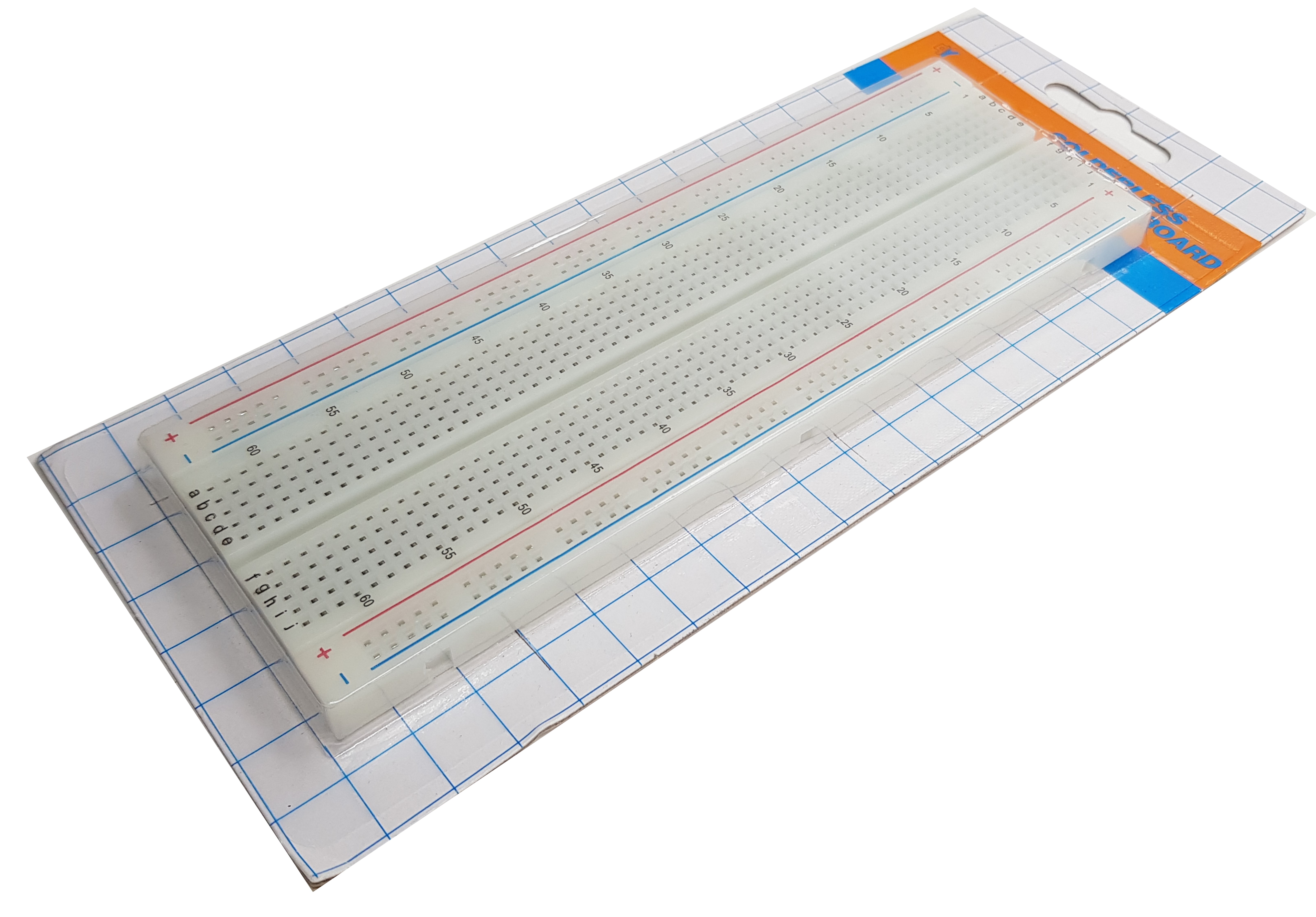 DESCRIPTION
This set includes 3 pieces of solderless breadboard that are used for electronic prototyping such as Arduino, ESP32, ESP8266, Raspberry Pi projects
SPECIFICATION
630 tie-points main area and 4x50 tie-points distributed on 4 power rails

Self-adhesive tape on the back, make it stickable on the prototype shield

White plastic body with printed coloured legend

Ideal for high frequency and low noise circuits

Interconnect any components with 20-29 AWG(0.3-0.8 mm) wire.

Dimension: 16.5cm x 5.4cm x 0.9cm.

Weight: 100 g.